Natural Maple Syrup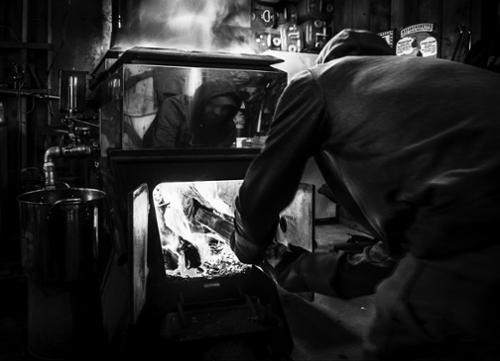 Feeding the Fire in the Evaporator
Kingsbury Farms has been making local natural maple syrup here in South Deerfield since 2010.
The slightly sandy loam under our maple trees provides perfect drainage while also supplying their roots with ample moisture to pull up and convert to sugar.
We sugar from mid-February to late March, producing on average 120 gallons a year, which we sell direct from the farm, at Farmers Markets from May through October, and now online in our own online store!
Please help yourself!